Saturday, November 19, 2011
I hope these two become the best of friends!
Saturday, November 12, 2011
Shutterfly has some awesome designs for a Christmas card - here is ours (it's a folded card so there's more inside and on the back). They're doing a special now for 40% off and free shipping on orders over $30!
Of course, I HAD to use pictures by Naisang Photography!! :)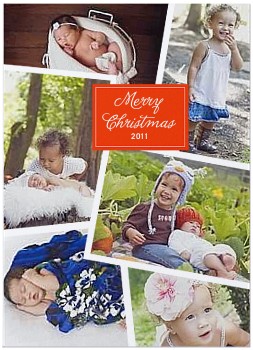 Picture This Christmas Card